Increase Your Productivity Using Keyboard Maestro
Keyboard Maestro 5 is now available with control flow, variables, calculations, file actions, image manipulation, macro library and more.
Keyboard Maestro is a powerful macro program for Mac OS X Mountain Lion, Lion and Snow Leopard which has received glowing reviews.
Download the free trial and then buy from us when you see how much Keyboard Maestro can do for you. Purchase now direct from us to receive a free upgrade to version 6.0 when it is released (the free upgrade is not available for purchases on the Mac App Store).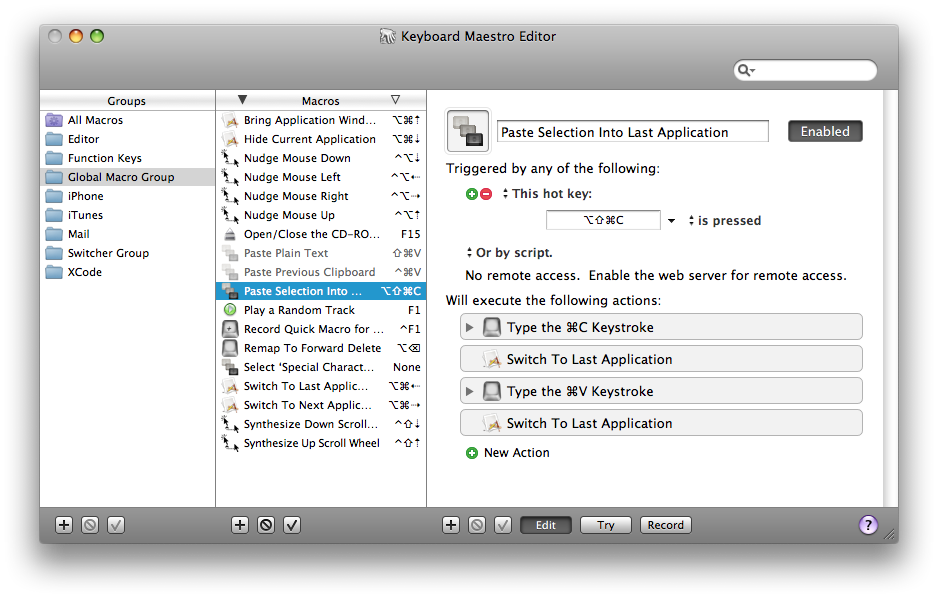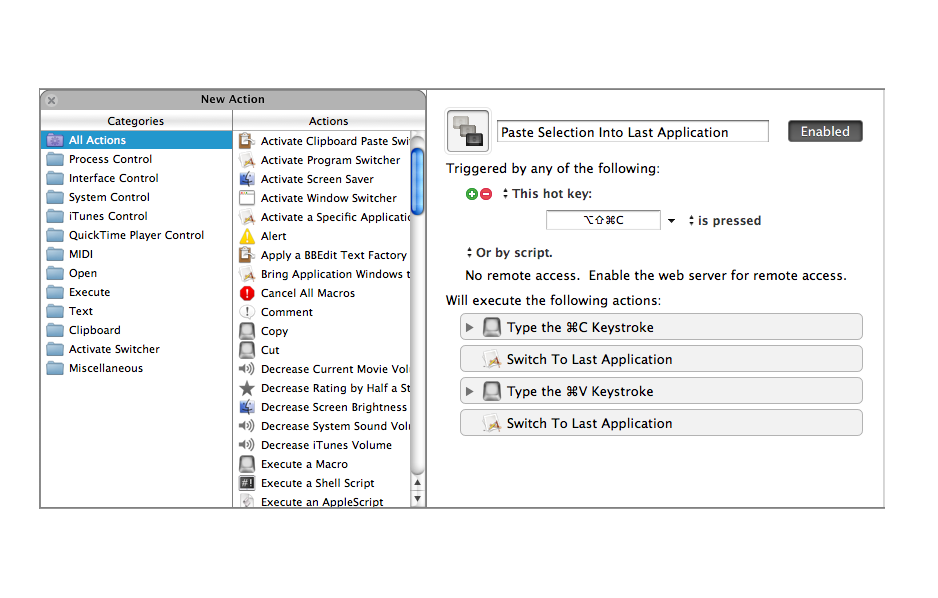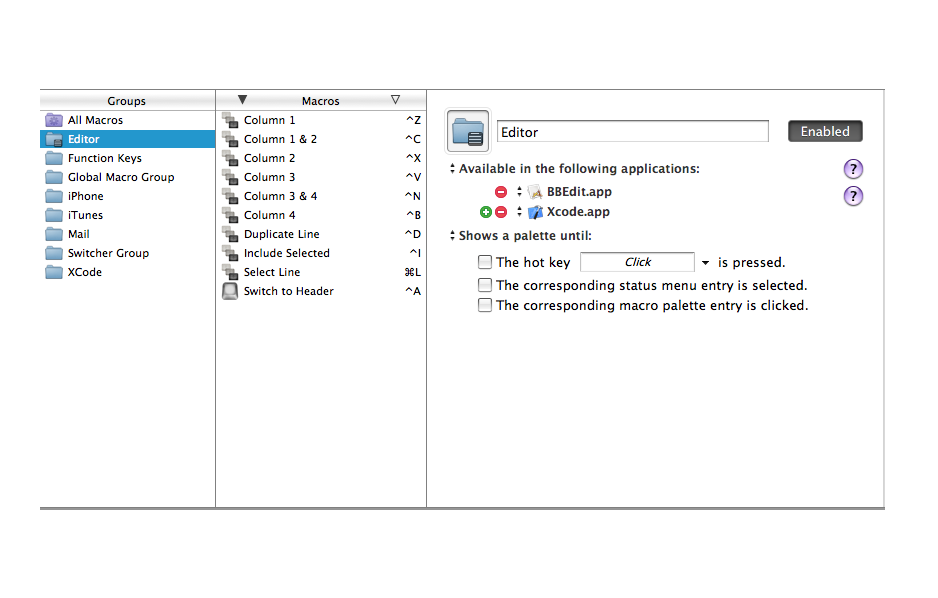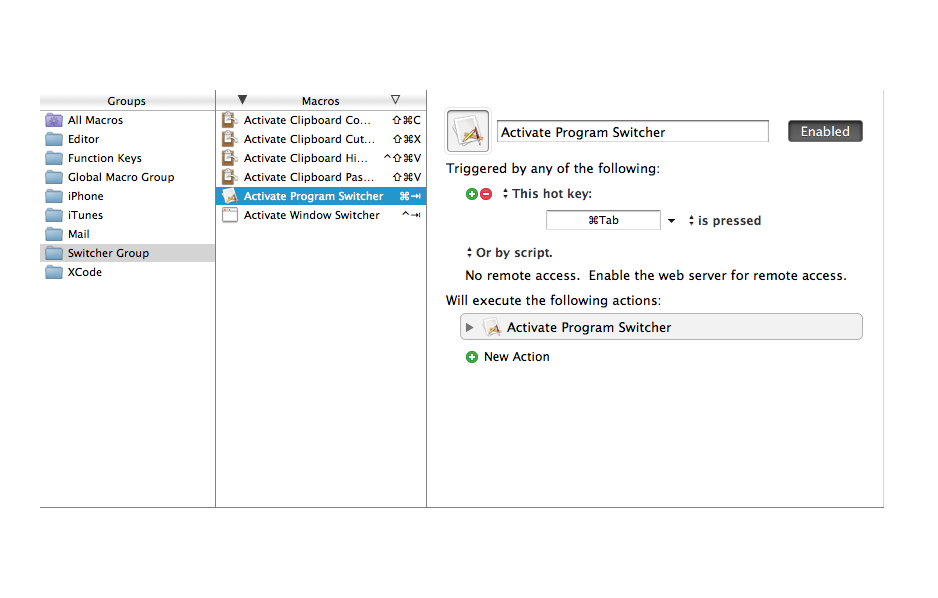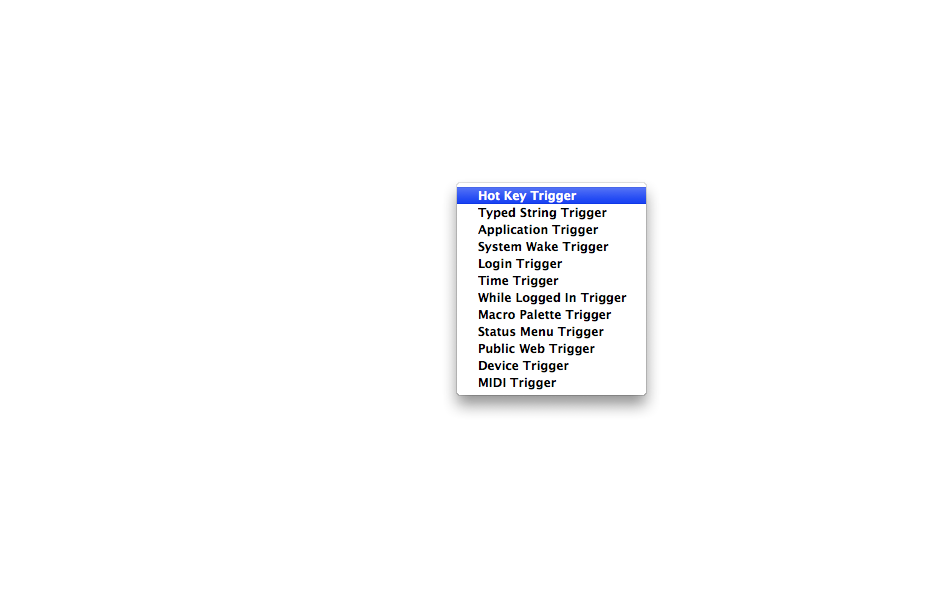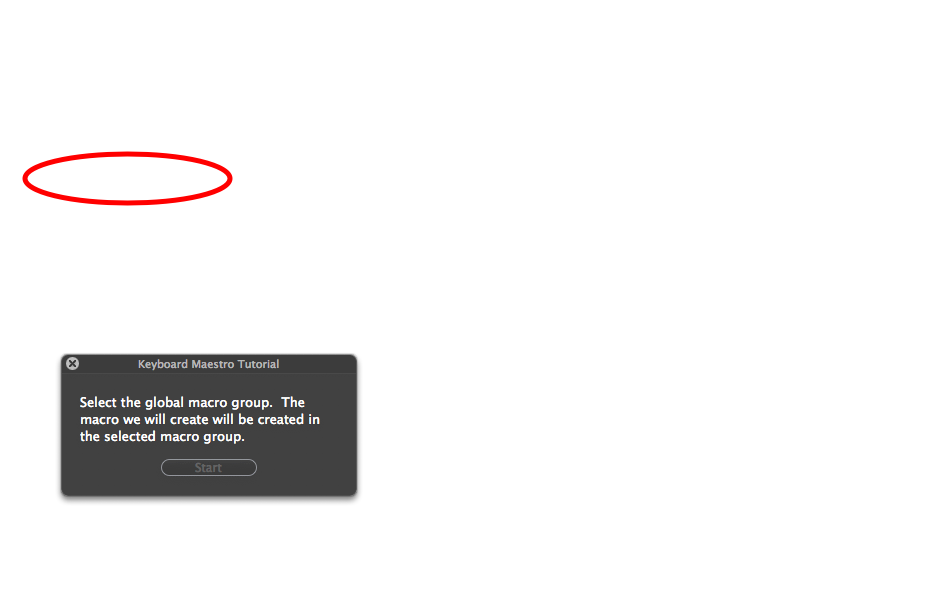 Macro Groups
Macro Groups control when and where a macro is available.
You can view the full feature list, read the documentation, see what's new in 5.3.2, read what others are saying, look at some example macros, or download Keyboard Maestro.